You read that right.
Remember Nelly's infamous video, "Tip Drill"?  It was all the rage some years ago (mighta been over a decade) as being the raunchiest, nastiest rap video around – Uncle Luke-caliber.
If you recall, after Nelly made the video, he let the world know that he had a sister, Jacqueline who was in need of Bone Marrow and he dedicated himself to bringing awareness and doing drives for his sister.  He scheduled one at Spelman College in Atlanta, an All-Girls, prestigious HBCU.
Well, Spelmanites weren't happy.
They took issue with the "Tip Drill" video and took that opportunity to let Nelly know, which ended up canceling the the drive.
Nelly lost his sister in 2005.
Listen to Nelly talk about it recently to Marc Lamont Hill on Huffington Post.
Here's a quote:
"The Spelman thing, the only thing I feel I would've did different is kick somebody's ass…that's just how it felt to me, Pimp," he said to host Marc Lamont Hill. "I don't have my sister. And I doubt it if half of those girls are still campaigning for what they quote, unquote took advantage for that opportunity for."

"You [protesters] robbed me of a opportunity. Unfairly, my brother. Because we could've still had your conversation after I got my opportunity, but it could've been somebody that was coming to that bone marrow drive that day, that was possibly a match for my sister. That didn't come because of that…"
I originally saw this posted on a Facebook Friend's page and gave an EQUALLY harsh side eye to many of the comments.  Many of them blamed the Spelman young ladies.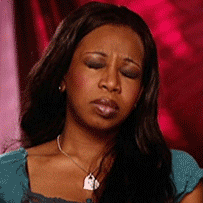 Now let me explain to Nelly and those of you who agree with him, why that logic is faulty.
FIRST OF ALL.
Celebrities gotta stop doing ish and then playing victim because of the consequences that begat them AFTER they do ish.  You wanted to do a raunchy video. FINE.  Whatever's clever. HOWEVER.
You don't get to put that aside when you want to use the good will of the people.
"HEY! Don't look at that really nasty thing I played a part in/did — LOOK OVER HERE! Don't worry about that over there, LOOK OVER HERE!"
NOPE.
What do we always say on OHN, class?
FREEDOM OF SPEECH DOES NOT MEAN FREEDOM FROM CONSEQUENCES.
Yes.
You conducted yourself in a way that offended many women. Yes, women participated in that with you. They got paid, you got paid. So when you want to show up on some Mother Teresa "Let's all do this for the good of the order because it's right"… your "What's Right" capital may be low and you may not have much to spend when you need it.
You can't do something that can be seen as offensive to many and "not right" — and then get mad at Spelmanites for something you feel is "not right" because they didn't want to support anything attached to your name.
SECONDLY.
Were you concerned with Bone Marrow Donations BEFORE it affected you personally? Not that I recall.
BUT because this affected your SISTER.  Then you wanted to be the spokesperson – of which you were rejected by some groups – and then blamed..those groups.  In this case, the Spelmanites.  You claim they were selfish, but YOU were selfish as well.
THIRDLY.
You claim that they could have talked to you about the video AFTER the drive. Marc Lamont Hill suggested you should have talked to them before it and you balked at it, saying they should have talked to you when YOU wanted them to talk to them.

NO SIR.
You don't get to dictate when people can talk to you about something of this caliber. It's nice that you think you're a big celebrity and you get to tell people when, where and how they can address you.  That didn't work out for you well, did it?
FOURTHLY.
You tried very quickly to find someone for your sister (no, you weren't looking for Bone Marrow donations for the good of the world, you were looking, desperately for someone for your sister), are you still working for Bone Marrow Donation awareness? I hope so.
I know that I've been on the Bone Marrow Donor list since 1997, ready, willing and able to assist. I didn't need you in a last ditch effort to save your sister to feign concern about this process to push me to get on the list.
However, I hope that everyone and anyone reading this signs up via http://bethematch.org/.
LASTLY.
Spelmanites – this is America. You stood up for what you believed in and I applaud you for that. Don't let Nelly convince you that ya'll had anything to do with the death of his Sister.  Were you telling Nelly that you all were perfect? That you all don't shake your behinds in the club to raunchy songs?  NO.  You were telling Nelly you didn't appreciate him sliding credit cards down people's cracks and expecting people to do what he says cause he's Nelly.
I'm pretty sure that many of the Spelmanites who protested Nelly joined the Bone Marrow Donor list on their OWN accord.
Nelly doesn't run this. And he certainly didn't learn a damn thing about the consequences of what he happens to do, which is kind of pitiful.
Is it fair that if Denzel Washington asked me to do something I might consider it before I would consider the same thing if Chris Brown or R.Kelly asked me to do it? NOPE.
It's just life.
People like Nelly, Denzel, Chris and Robert enjoy the lucky side and exquisite trappings of life all the time.  A lot of what they enjoy ain't fair to everybody else either.
Take your good, Take your bad, your Air Force ones and stop crying, Nelly.